Do you want to monitor your child's Instagram account to see who they talk to? Or are you wondering if your partner is talking to someone else on Instagram? Many people tend to look for ways to hack an Instagram account so they can see who their children or partners are talking to.
If you want to do the same, this article is for you. We will dive into several ways in which you can hack someone's Instagram account using different methods, such as with a forgotten password, using tools like InstaLeak, or with spy apps.
Hack Instagram With Physical Access to the Target Device
The simplest way to hack someone's Instagram account to read their chats is by trying to physically access their phone so that you can open their Instagram app. To do this, you will need to know their phone's PIN or password. However, if this isn't possible, you'll have to try something more discreet.
Using InstaLeak to Hack Into an Instagram Account
InstaLeak is a well-known Instagram hacking resource online. This website requires you to enter the target's Instagram username and then the website will then fetch its password for you. There are several reasons why you might want to use this website –
The target's Instagram account is private and you want to see the content they share with you or someone else if you suspect your spouse is cheating.
You want to use it as a means of parental control to ensure your child isn't being bullied online.
While this website sounds promising, several users have reported that once you enter the target's username, the website requires you to make a payment or fill out a potentially spammy survey to get the password. If you're okay with doing either, you can follow the steps below to retrieve the target's password and hack their Instagram account –
Step 1: Open the InstaLeak website
Step 2: Click the button that says 'Start Hack'
Step 3: Enter the target's username
Step 4: Click 'Check Account' to find out whether or not it's active
Step 5: Click 'Continue' to have the data transferred. Next, click on 'Download Login Details' quickly as the file comes with an expiration time.

Hack an Instagram Account by Resetting Password
Another common method that you can use to hack into someone's Instagram account is to reset their password. While Instagram accounts are generally secure, depending on the strength of the target's password and whether or not they've enabled two-factor authentication, resetting their password is a simple way to bypass this barrier. The only requirement for this is that you will need to have access to their email account.
The steps to use this method are simple –
Open Instagram on a laptop or your smartphone
Enter their username and then click on Forgot Password on the sign-in page.
You will be asked whether you want to receive a link to reset the password via text or email. If you have access to the latter, choose the second option.
Head over to their email and open up the email with the reset link. Follow it, set a new password, and then simply log into their account with the new credentials.
With this done, you'll be able to access all the content they view, along with the video, photos, and chats they have on their account, among other things.
How to Hack An Instagram Account Using Spy Apps
The best way to hack an Instagram, however, is to use a spy app like mSpy. mSpy is a comprehensive phone monitoring application that you can use to monitor someone's Instagram and all their conversations.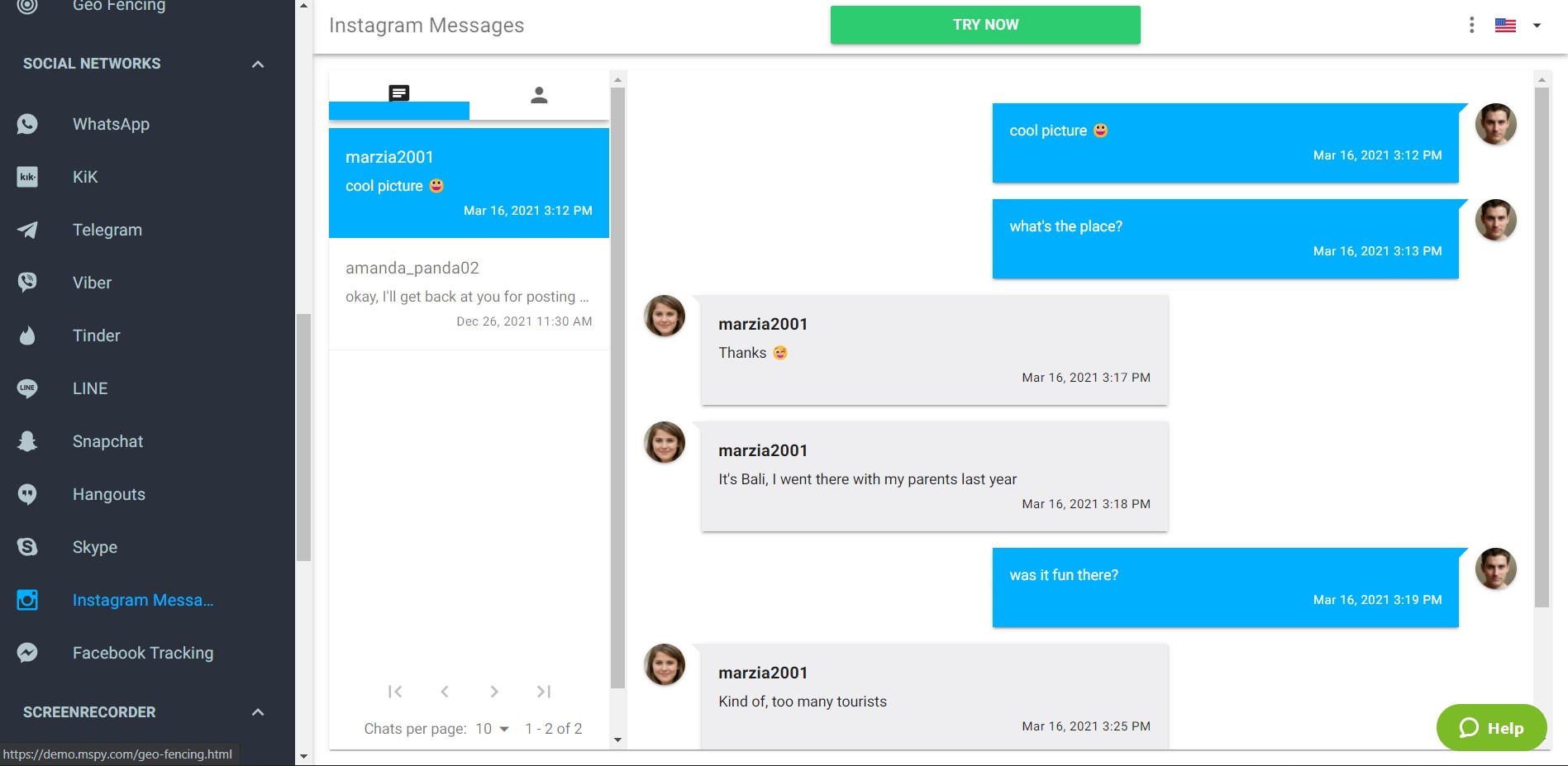 You can hack into their account and track the following aspects:
All sent and received text messages
View all shared media files and links
Monitor the device's location with the built-in GPS tracker.
Apart from being able to monitor the target's Instagram account, you'll also be able to monitor the following aspects of the target's phone –
Monitor their incoming and outgoing phone calls
Read all sent and received text messages
Track their GPS location in real-time
Monitor all their keystrokes
Track their web browsing history
Block applications installed on the phone
Monitor social media platforms like Facebook, Snapchat, and more.
How to Set Up mSpy to Hack Instagram
Setting up mSpy to hack an Instagram account is very easy. The three main steps of the process are listed below –
Step 1: Create a free account with your email ID on the mSpy website.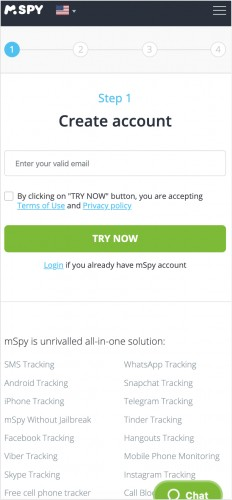 Step 2: Select the device you want to monitor by choosing between Android and iOS.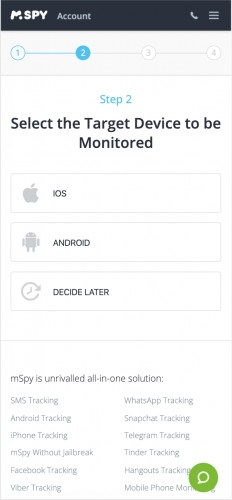 Step 3: Subscribe to your package of choice and start monitoring
.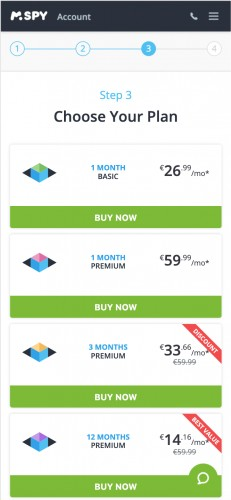 How To Hack an Instagram Account on iPhone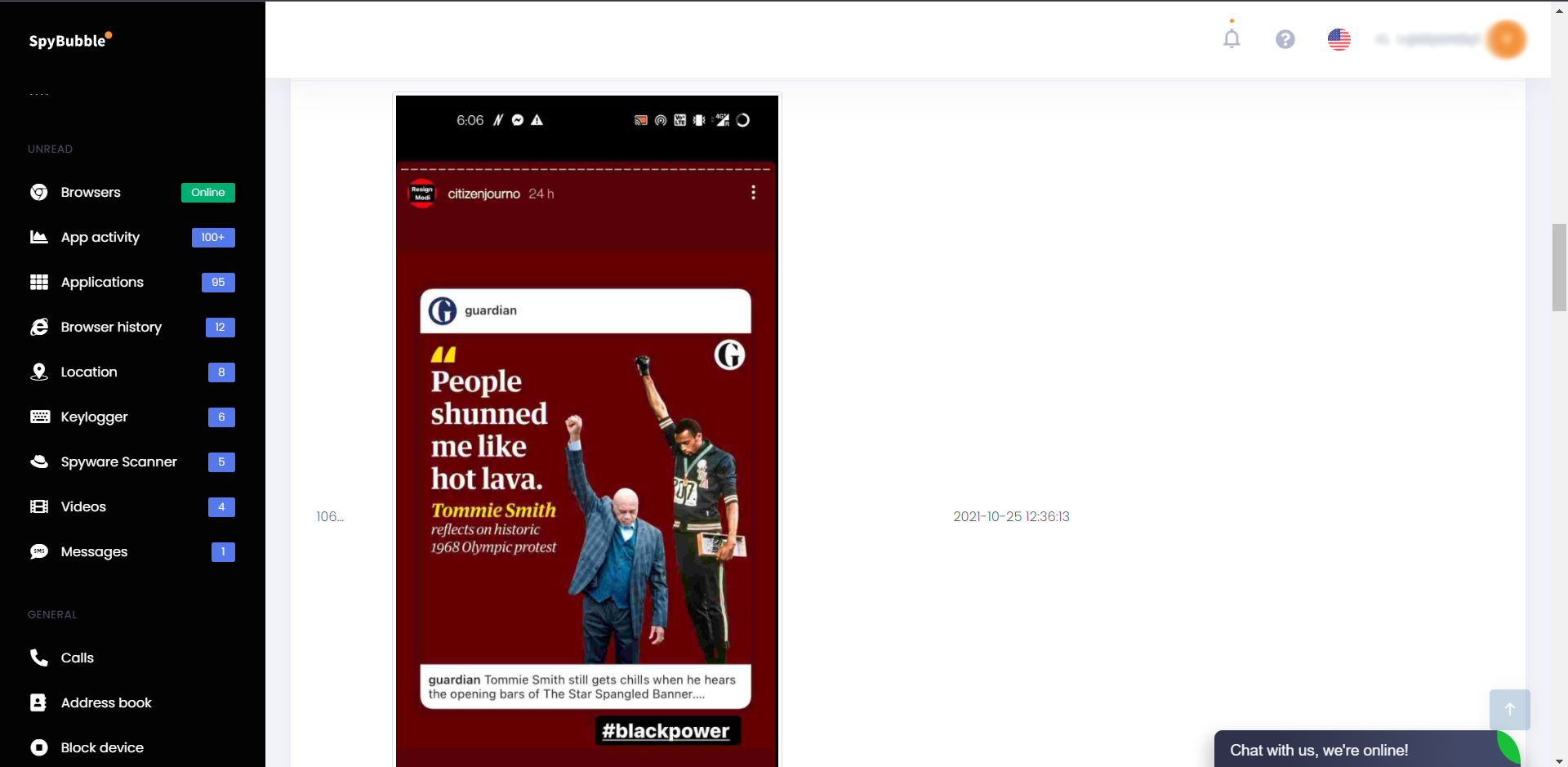 If you want to get into someone's Instagram account on iPhone, you can do so using SpyBubble. SpyBubble is another brilliant spy app that's quite popular among people who want to monitor someone's activities on Instagram or on their phones in general.
Unlike a lot of other spy apps, however, this iPhone spy app gives you complete control over the target's Instagram account. You can have complete access to it from the dashboard on your laptop's screen. Here are some of the things you can control –
The pages and content your child or partner follows on Instagram
Monitor and remove suspicious friends and followers
Add or remove comments, and more.
However, the only thing to take note of is that the target user will be warned of these changes being made on these devices, and the app informs you of this the first time you use this feature.
The other notable features of this app include –
Call logging and tracking
Text message monitoring
Web browser history monitoring
Real-time GPS location tracking
Keystroke monitoring
Social media monitoring across various apps.
Regardless, if you're using this app to legally monitor your child under the age of 18, you won't worry about them secretly finding out. Note that using spy apps like mSpy and SpyBubble doesn't count as hacking. However, actual hacking is illegal in most parts because of the privacy concerns it brings up.
How to Hack an Instagram Account Without Survey
If you want to know how to hack an Instagram account without survey, Cocospy is a good solution. This is a spy app that's trusted worldwide and is compatible with both Android and iOS devices.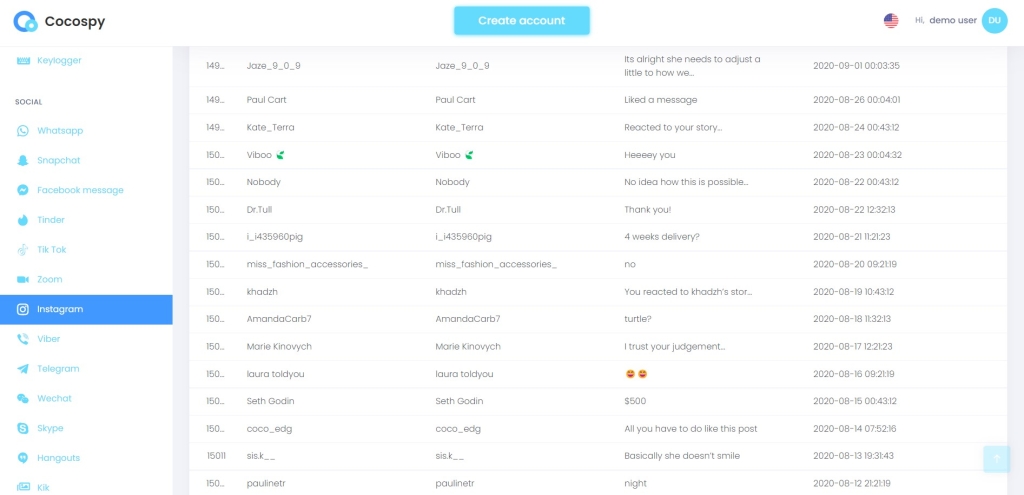 Just like with the two spy apps mentioned earlier, Cocospy can be used for several reasons, be it wanting to ensure your child's safety or finding out if your girlfriend or boyfriend is having an affair. With Cocospys Instagram spy feature, you can get access to the following –
View messages
See photos and videos sent in chats
Receive date and timestamps for all messages
Print conversations for later
While Cocospy's dashboard itself is very easy to use, however, its Instagram data could be presented in a conversation format. Instead, you receive a list of all the messages without being able to click on them. As a result, you have to scroll through them to find what you're looking for.
Other than being able to monitor someone's Instagram, Cocospy also offers you various features. These include –
Call logging
SMS monitoring
GPS location tracking
Stealth Mode
Web browser monitoring
SIM Card location tracking
Social media and Instant Messaging apps monitoring
All these features make this a great app to hack Instagram and also use as a phone monitoring solution. While this app doesn't come with a free trial like mSpy, you can see how it works via a free demo on their website.
Other Ways to Hack an Instagram Account
Apart from the tools and the spy apps mentioned above, there are a few other ways in which someone can hack an Instagram account. Some of these include –
Phishing – A deceptive practice in which you send the target a fake link that they either download or enter their Instagram credentials on, giving you the ability to hack their account.
Social engineering – Similar to phishing attempts, social engineering tricks you into revealing your Instagram credentials, leaving them in the hands of someone with malicious intent. These attacks are becoming more frequent in recent times.
Shoulder surfing – The most underestimated method of finding out someone's password, shoulder surfing is when you simply look over someone's shoulder when they're typing in their password.
In Conclusion
As you can see, there are various ways to hack into an Instagram account. While the simplest method relies on physically getting hold of the target's phone to go through their chats and media files. However, if that isn't possible, spy apps like mSpy, SpyBubble, and Cocospy are the best way to remotely monitor an Instagram account.